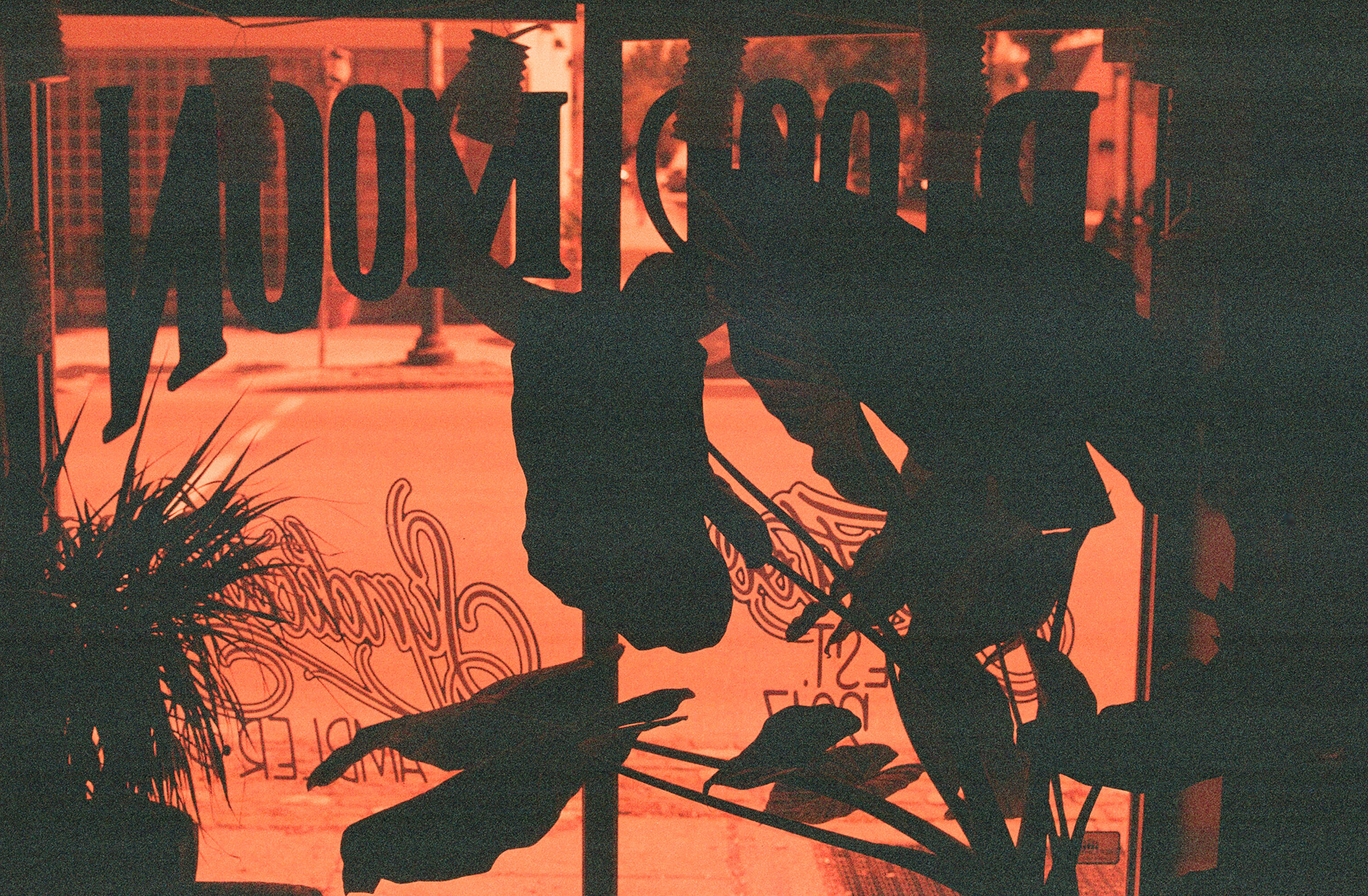 Frequently Asked Questions
Do you take walk-ins?
If our artists have some free time, we certainly do take walk-ins. We can't guarantee availability at all times, however we do our best to accommodate our customers to the best of our ability.
What will be the cost of my tattoo?
Tattoo prices vary depending on size, location, and detail. For smaller scale tattoos, prices start at $75, which is our shop minimum. For larger scale tattoos, pricing is typically determined by the length of the session and if the tattoo is color or black and grey. Sessions are priced according to your artist's hourly rate, which can vary anywhere between $100-$125 an hour.
What do I do to prepare for my tattoo?
We recommend that you do your best to get a good night's sleep the night before your appointment, as well as eating a full meal beforehand. The more prepared your body is, the easier it will be to sit through your procedure. Try and wear comfortable clothing that allows your artist to easily access the area that will be tattooed. Please keep in mind that if you are on blood thinners and/or pregnant, we will not tattoo you.
How do I make an appointment?
The most convenient way to book an appointment is to come to the shop. If you're not able to drive here, we do schedule consultations through email, or on the phone (267) 705-2747.) When booking an appointment, be sure to bring reference photos to help steer us in the right direction to understand what you have in mind for your next tattoo. The more reference we have, the better! We also take a minimum deposit of $50, that will go toward the total cost of your tattoo.
Are there any health conditions that may prevent me from getting tattooed?
Any of the following conditions may increase the chance of health risks associated with getting tattooed: diabetes, hemophilia, skin diseases, lesions, or skin sensitivities to soaps, disinfectants etc, history of allergies or adverse reactions to pigments, dyes, or other sensitivities, a history of epilepsy, seizures, fainting, or narcolepsy, the use of medications such as anticoagulants , (such as coumadin) which thin the blood and/or interfere with blood clotting, and hepatitis or HIV infection. Please consult a health care professional if you have any concerns or questions about pre-existing conditions or medications.
What should I bring with me for my appointment?
Make sure you have a government issued valid ID. Licenses, State ID's, Passports, and Military ID's are all acceptable. If you are under the age of 18 and would like to be tattooed, we require photo ID (could be license, state I.D. or school I.D. card), a birth certificate and a parent/legal guardian with a valid ID as well. (No, it can't be your Aunt or Uncle or brother/sister). The second most important thing you will need is a method of payment. We accept cash, credit and debit. We do not accept personal checks.
We also recommend that you bring things to keep yourself busy, happy, and distracted. Laptops, iPods, iPads, and books are great ideas. You might also bring a friend or family member to keep you company, however we do not have the space for a large entourage so please keep that in mind. Lastly, if you're sitting for a long session, snacks are good to have handy.
I emailed one of the artists and never got a reply, what do I do next?
Our artists are very busy drawing/tattooing 8-10 hours a day, and unfortunately emails get put off, due to our busy schedules. If you're having trouble getting a hold of one of the artists personal emails, try calling or emailing the shop directly. bloodmoontattoosyn@gmail.com The best option is always to swing by the shop if at all possible, and speak to us directly, for a more immediate result.
What if I can't make my scheduled appointment?
We understand emergencies come up; just call or email your artist as soon as possible to make us aware that you won't be able to make it in and we will hold your deposit until you're ready to reschedule. However, deposits are non-refundable, so if you don't give us at least a 24-hour notice, your deposit will be forfeited to the artist.
Do you do cover-ups?
We absolutely do. When scheduling a cover up we prefer doing a free consultation to evaluate the existing tattoo, and give you some options on what we can do to successfully cover it, as well as give you realistic expectations on what can and can't be done.
How do you handle touch-ups?
We would be happy to touch-up work that we have done. Cost is dependent on a couple of things. If we have done the work, the first touch-up is on us if you contact us within a reasonable amount of time. If you would like us to touch-up a tattoo done by another artist we will charge you by time.
Do you have gift cards?
Our gift certificates are always available at the shop! All gift certificates are good for one year after they're purchased. Gift certificates can be accepted as deposits for tattoo appointments as well!
Where should I park?
We have two municipal parking lots within close walking distance. There is a lot directly across the street and one down a block behind the bank. There is street parking all around, and the cost is 50 cents per hour in quarters. All parking is free from 12 - 2 PM and after 6 PM.
Healing Instructions
Leave your bandage on for a minimum of 2 hours (we would rather you left it on longer as opposed to washing it in a dirty bar bathroom) Do not rebandage unless you speak with us and we decide it is a good idea, etc.
After removal of bandage wash thoroughly with hot water and preferably a mild, liquid, antibacterial, unscented soap. (dial, equate, etc.)
Pat dry with a clean paper towel (cotton towels can harbor bacteria, no matter how clean they are) and let air dry before applying aftercare.
Apply a thin layer of fragrance free hand lotion (Nivea, Lubriderm, Curel, Aveeno, etc.) and massage in to the skin to the point where it just barely looks moist. Do not use too much lotion as it could slow down your healing process by suffocating the tattoo. If using lotion, make sure the product has the words "FRAGRANCE FREE" on the label, otherwise there may be a small amount of chemical additive to make it smell just a little better and that is what will irritate it. We do not recommend A&D ointment because of its high petroleum content. This will block your skin from breathing which is the most important thing for not only healthy but especially healing skin. It needs to be able to breathe to avoid clogging pores, etc.
One of the most important parts of healing your tattoo is keeping it clean. Be sure to use hot water and soap. It is a mere matter of common sense.
Repeat this process for a week or two depending on the how the tattoo looks. It will peel like a sunburn after a few days. (It is totally normal to see colored flakes of skin shedding) If it does scab in a few areas this is nothing to worry about, just let them fall off on their own. DO NOT SCRATCH OR PICK AT THEM and do NOT over-saturate in the shower. This could soften them up too much and cause them to come off prematurely which will leave blank spots that will need touching up.
During the healing process you should avoid excess exposure to the sun. Also DO NOT submerge your tattoo in water. No pools, no jacuzzis, no baths, no ocean, no swimming of any kind.
After your tattoo is healed, make sure to use sunblock whenever needed. Sun exposure makes tattoos fade much quicker, so sunblock will help the longevity of your artwork.
After you are all healed (usually about 2 weeks) stop in and say hello so the artist can give it a good looking over to make sure it does not need to be touched up and to get a nice healed portfolio picture. All touch up work is included in your original price for up to a year or so, unless you desire to change or add on to the tattoo in some way. If this is the case there may or may not be a small fee decided upon by the artist that completed your tattoo.